Virtual Tours, Digital Spaces
We capture rooms, buildings and entire sites as virtual spaces and make them digitally accessible. Texts, images, videos and links can be placed within the 3D models, making it an informative and exciting visit. The models can be integrated into websites and social media presences and linked to existing online shops.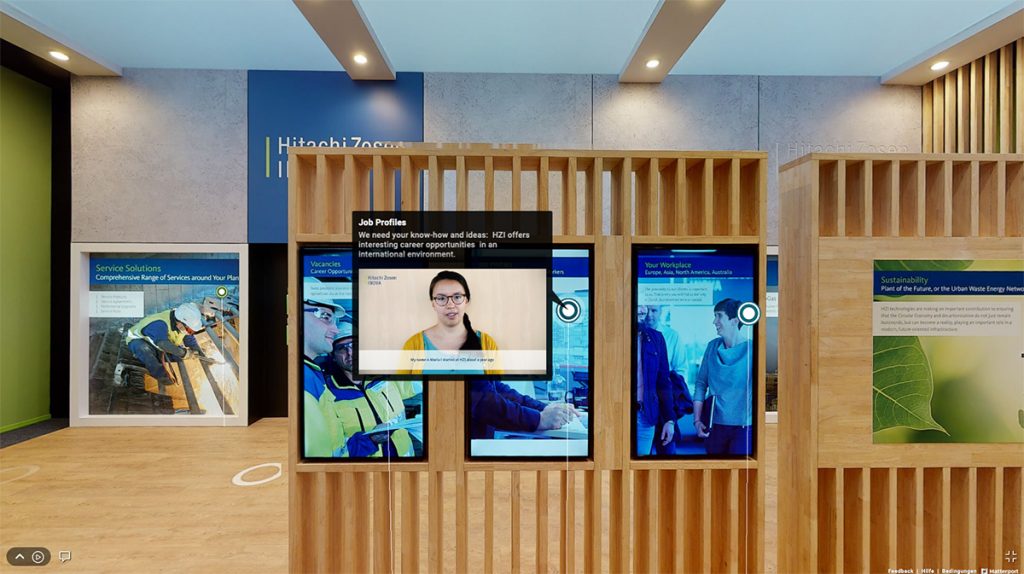 «Depending on the size of the object, the capturing only takes a few hours, and through efficient post-processing within our team, projects can be fully implemented within 1-2 weeks.»
Bruno Zaugg, Virtual Reality & Operations Manager
«Whether to visit the future workplace or as an information center for a tourist region – the possibilities are inexhaustible»
Sandro Gerber, Implementations
Possible Use Cases
The possible uses are extremely broad. Our solutions include pure tours, interactive experiences, documentation and information from small buildings to large building complexes or sites. Specifically, we offer:
Promotion of real estate projects and properties for sale
Tours through office and production buildings
Construction site documentation / construction progress monitoring
Virtual hotel and restaurant tours
Digital mapping of shops, shopping centers and shopping streets
Interactive tourism centers and museum tours
Virtual chapels, churches and cathedrals
Combination with 3D-Elements
The real captured rooms can be flexibly combined with rendered 3D elements. This enables the integration of avatars, walls, furniture and the addition of animated, multimedia and interactive elements which can be used in particular for the realization of metaverse environments. Specifically, we offer:
Virtual staging of real rooms with rendered GLB objects
Subdivision of real rooms with rendered solid walls, doors, room dividers, ceilings, curtains etc.
Placing rendered products, machines and technologies in real rooms
Embedding of static and animated avatars (people, robots, fantasy characters)
Embedding chatbots, conference systems, online shops, animated diagrams, films, third-party software / tools
We access licensed and license-free library objects and programs, or we are happy to render / program customer-specific elements for you.
Contact us to compare your requirements with our possibilities.
VR Customers & Partners
Media
The official media channel of the Catholic Church in Germany, kathisch.de, also reported on our pioneering project "Digital Church" with the St. Vitus Church. Find out more about the background to this and other projects.
A small selection of implemented projects